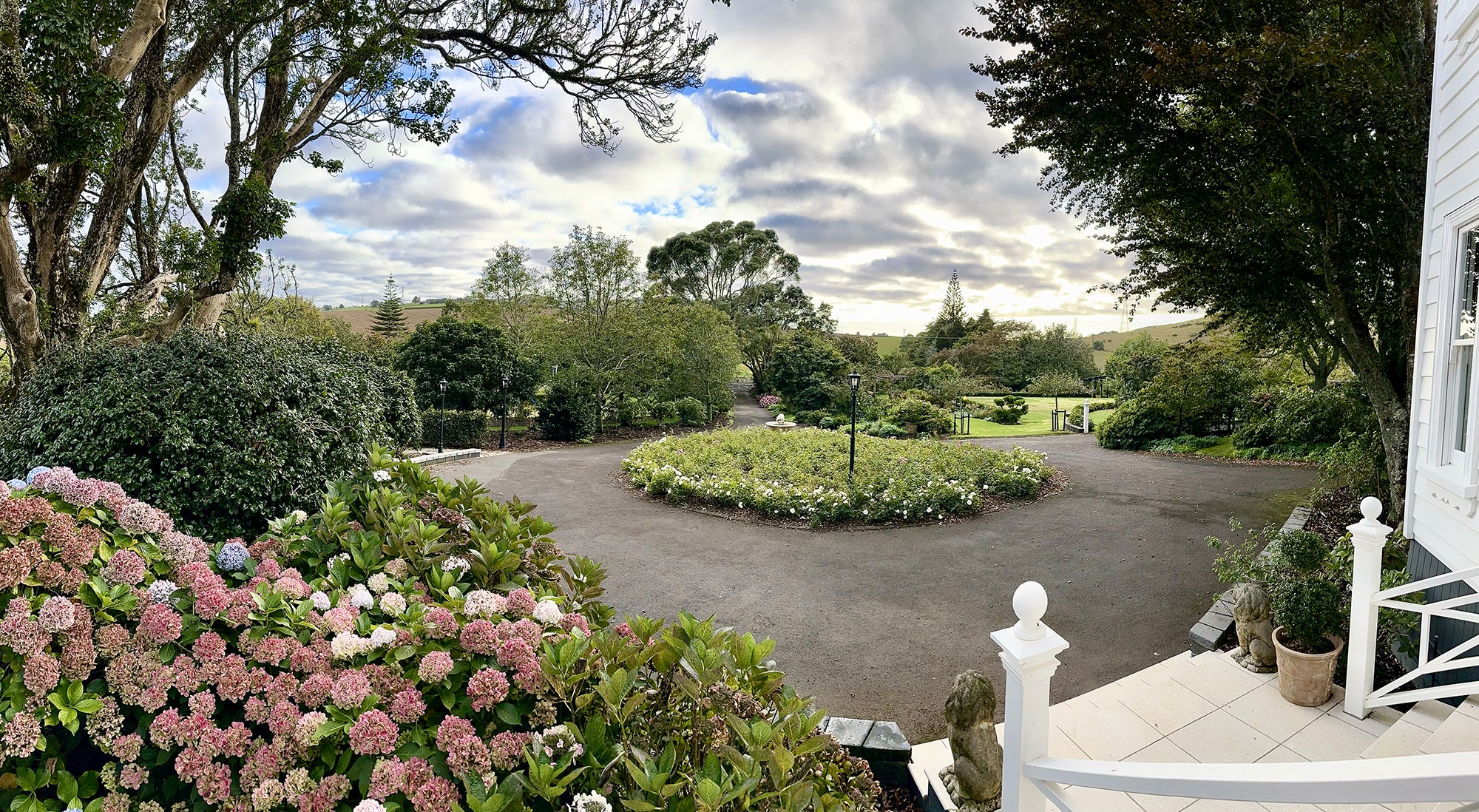 our history
The villa at Addenbrooke was built in the very early 1900's. This elegantly restored two-storey villa in Bombay is a private home and its 4 acre's boasts a peaceful ambience.
Jane and Graeme, the current owners (caretakers) of Addenbrooke, took over almost 11 years ago and they have refreshed and developed several new garden rooms adding new features of interest.
OUR GARDENS
Along with the grand old Puriri and Pohutukawa trees the gardens feature a variety of Rhododendrons, azaleas, camellias, magnolias, weeping cherries, crabapples and dogwoods. In Spring the daffodils, tulips, freesias and hyacinths are magnificent. There is always a display of wildflowers somewhere in the garden and the perennials and lilies make the various walks pop with colour.

ABOUT US
The reputable and loved Puriri Lane has a new home. Welcome to Puriri Lane @ Addenbrooke. 

Housing the same seed varieties of plants from yesteryear, the same distinctive plants and the same beautiful curated range of garden wares and botanically inspired gifts - just in a different setting.

Puriri Lane will be housed at Addenbrooke alongside 4 acres of delightful gardens. Jane and Graeme Thomas, the new owners of Puriri Lane are passionate and determined to deliver Puriri Lane @ Addenbrooke with the same drive and heart as its previous owners albeit with some of their own flair.
Puriri Lane @ Addenbrooke will be your one-stop destination for all things garden related. And whilst you're browsing our vintage style plants, gifts and garden wares, you're welcome to wander the carefully curated areas of Addenbrooke garden to witness the beauty, charm and peaceful ambience it possesses.

Ensure that if you like what you see you don't wait too long before you snap them up - some of our plants are stocked throughout the year but others will make a brief appearance. This is because we prefer to grow variety and therefore do not grow huge numbers of plants, or it simply may be because only a few seeds may have germinated.

Our heartfelt thanks to Deb and Clive (previous owners) who have created a polished and beautiful enterprise, that is Puriri Lane, a well reputed and sought after offering. We are excited to be continuing their legacy.


We look forward to welcoming you to Puriri Lane @ Addenbrooke.

Jane and Graeme Thomas