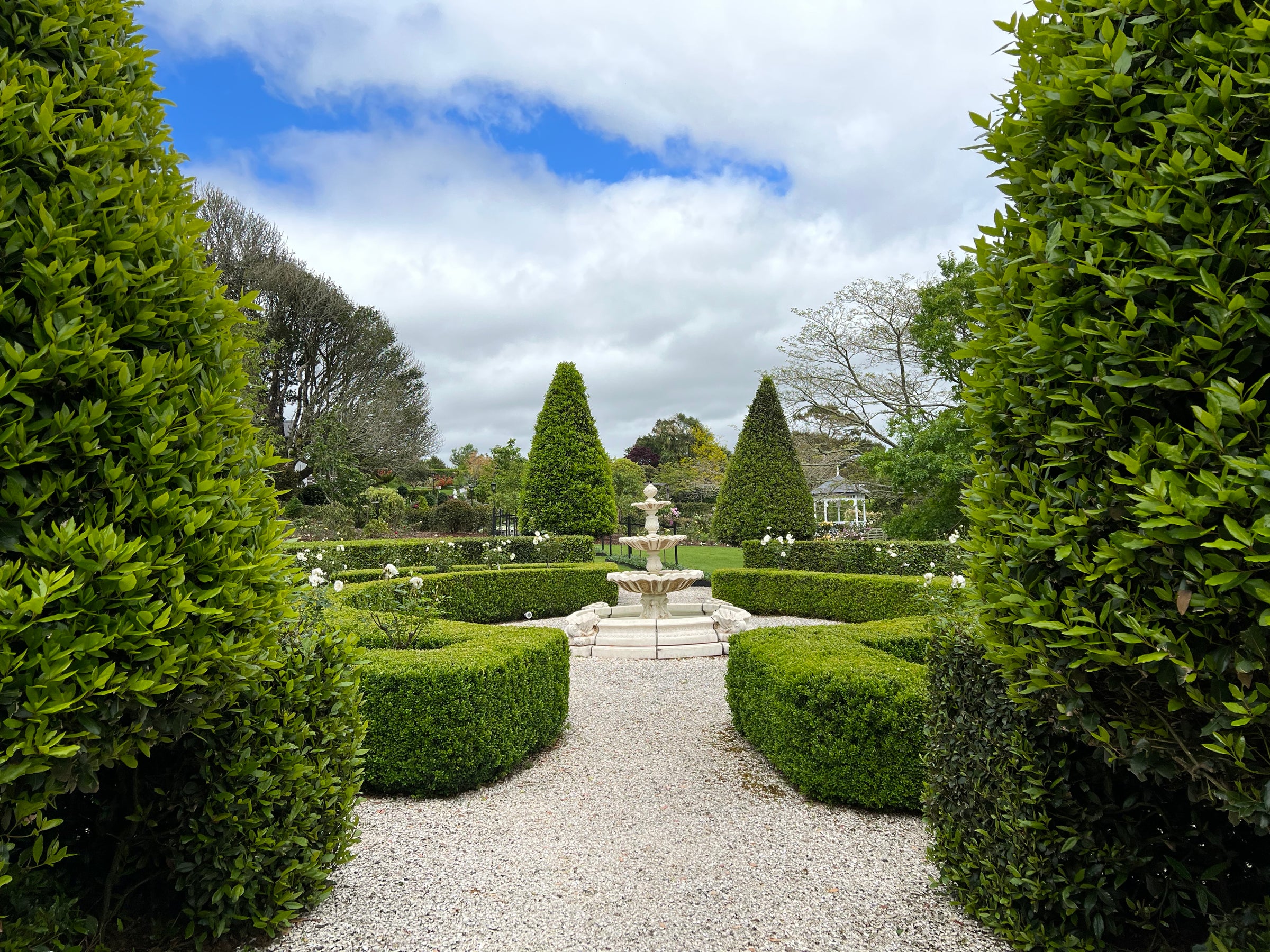 ENJOY A RELAXING, ECLECTIC AND DISTINCT EXPERIENCE
Addenbrooke Garden radiates beauty, elegance, charm and a peaceful ambience. 

Addenbrooke is becoming a must-see destination for garden enthusiasts with its balance of heritage and modern-day botanical features. Alongside the 4 acres of distinct gardens, Addenbrooke boasts a recently renovated elegant two-storey villa, built in the very early 1900's.

The passionate owners and caretakers of Addenbrooke, Jane and Graeme Thomas are constantly developing the gardens, bringing to life their (sometimes outlandish!!) ideas and visions which always seem to work out perfectly, only adding to Addenbrooke's appeal. 
The garden features a variety of rhododendrons, azaleas, camellias, magnolias, weeping cherries, crab apples and dogwoods plus much more.

During spring time there is an abundance of daffodils, tulips, freesias and hyacinths on display that bring the garden to life with their pop of colour. Plus, you can always count on there being a display of wild flowers somewhere in the garden.

Wander the attractive 'thyme' walk, where, depending on the season there are freesias, lilies, and roses all showing off their beauty and fragrance. This walk has been described as an "Alice in Wonderland" setting, it has taken on a look and feel of its own, where the bees, butterflies and birds all gather. While wandering you may spot some interesting plant and flower pairings that subsequently work.
A couple of interest points include the Chapel, a small restful space to reflect and enjoy the view. And the Pavilion, overlooking a formal hedged circular garden with a fountain feature. Each has their own story to tell.

Other highlights include a "secret garden" with an old-style telephone-box, a rose covered pergola walk made of beams from the old Meremere power station that leads to the goldfish pond and tea house. There are many spaces to rest and enjoy the ambiance, a fav; Jane's restful garden.

Addenbrooke Garden is open all year round for garden tours by appointment. Guests can also choose to enjoy a wonderful Devonshire tea, with freshly baked scones, jam and whipped cream, served with a selection of quality teas.
If you wish to wander the Addenbrooke garden, and/or book Devonshire tea, you can book for you and your guests below. All proceeds from these bookings go to the School Start First Impressions charity.
Take in the beauty, charm and peaceful ambience.
Addenbrooke's beauty awaits you.